Absolute quality. Fully equipped, attractive rates and up to 12 berths. Private, secure on site parking. Moored near the Murray Darling junction. With over 200km of river at your disposal, cruise to Mildura, Lock 9, or take a leisurely trip up the Darling River.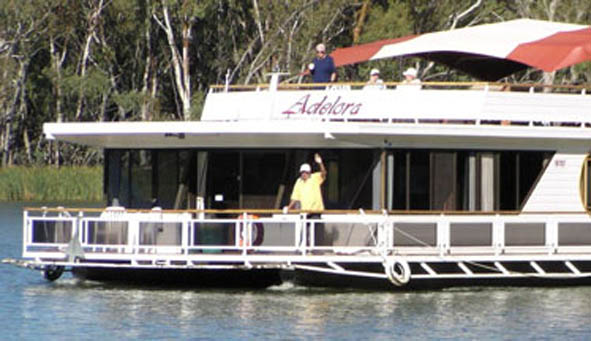 44 Cadell Street, Wentworth Phone 1800 817 731
We have a fleet of 15 houseboats, to suit every budget and taste. Take one of our specialized packages , or enjoy a freestyle holiday along the beautiful stretch of Murray River. Drop in to view our well-appointed houseboats and meet our friendly staff. We make it easy for you.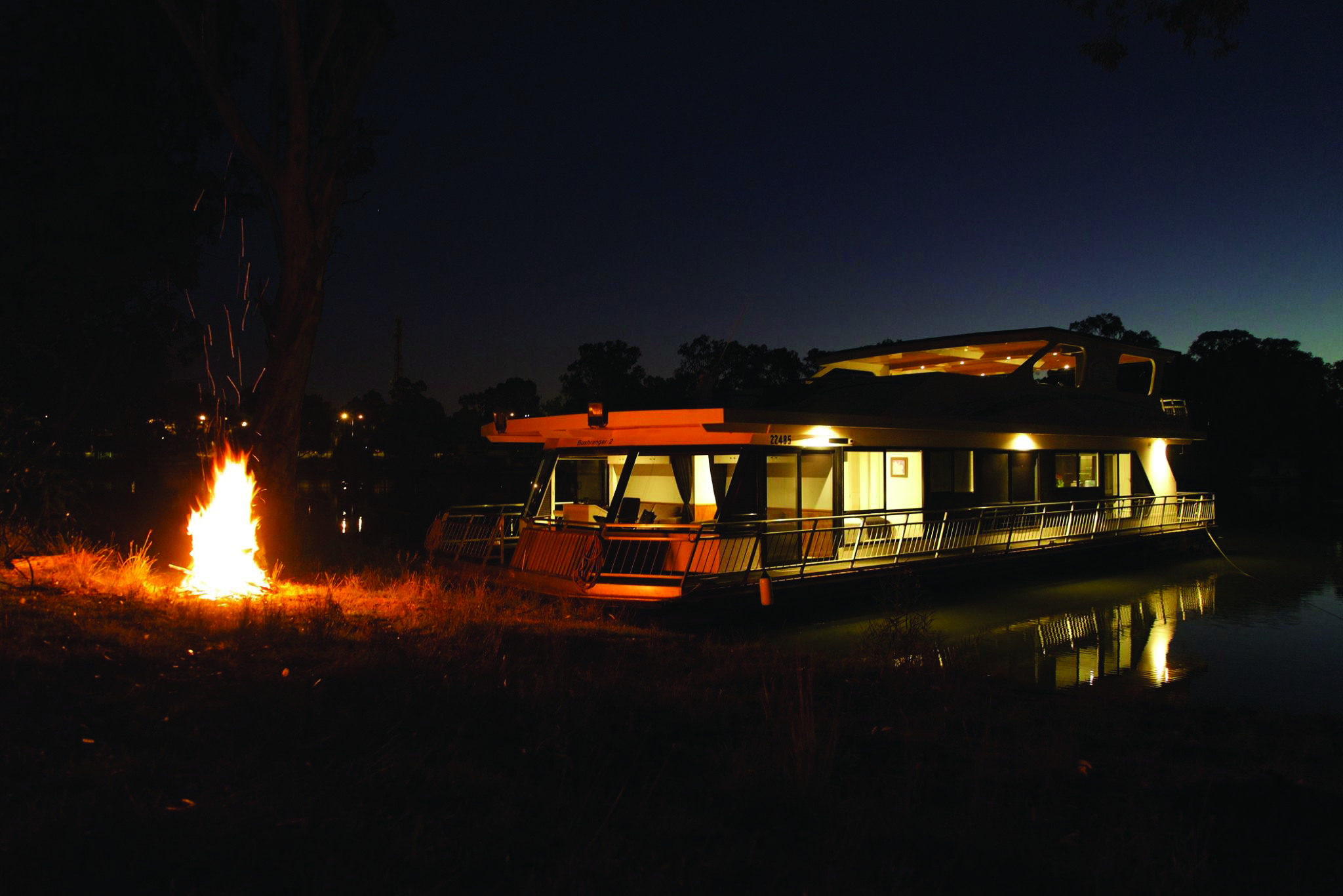 2017 Artic Design. Images, graphics and layout remain the property of Artic Design and can not be reproduce in any form unless supplied in original file format by and with approval of Artic Design. This is to strictly protect the branding for Wentworth Regional Tourism Inc. as designed by Artic Design. All Enquires and use of protected images and branding must be directed to Artic Design in writing to articdesign@bigpond.com