Servicing and repairs to all makes and models, NSW E-Safety inspections, NSW AUVIS inspections, new tyres & tyre repairs.
Open Mon – Fri 8am – 5pm Saturdays by arrangement.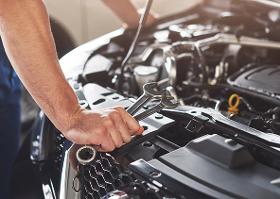 Jeff & Rock's Fuel, Fishing & Hardware
For all your Elgas supplies, hardware, BP fuel and trailer hire. Jeff and Rock also specialise in chainsaw and small engine repairs, firearms and ammunition. A must for bait, tackle, ice and fishing licences, or filling your tank for your getaway. Call in to see the complete range.
38 Adams St Wentworth. Ph 03 5027 3184.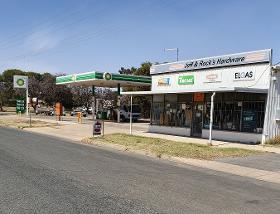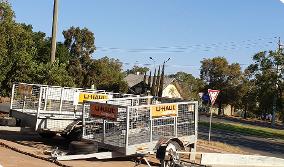 Custom handmade leather goods.
Belts – Bags – Wallets – Dog Collars – Jewellery and much more. Commissioned, made-to-order pieces are also offered. Proudly local.
Open Wed – Sun, 10am – 4pm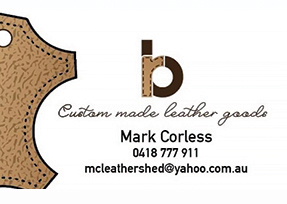 Ampol Service Station Wentworth
All your Ampol fuel and motoring needs, Elgas Swap n Go, fishing bait and tackle, soft drinks, ice creams, coffee, confectionery, hot & cold food, newspapers/magazines & phone accessories.
Open Mon – Fri 6am – 7pm. Weekends and Public Holidays 7am – 7pm.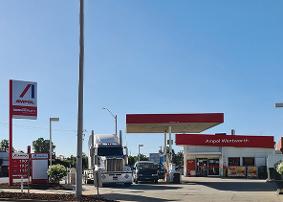 17 Sandwych St, Wentworth T: (03) 5027 2257
Ladies and men's casual clothing and workwear.Brands such as Bisley, Bob Spears, Burke & Wills, Emily Adams, Jillian, Orientique, Renoma, Sportswear & XAX.
Affordable fashions including some haberdashery items.
Open Mon – Sat (times may vary)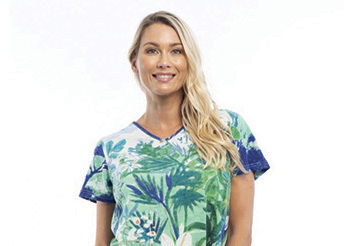 48 Darling Street, Wentworth T: 0438 356 320


WE BUY AND SELL ALMOST ANYTHING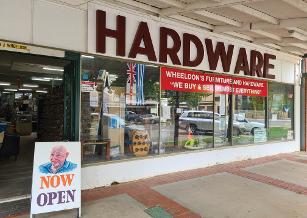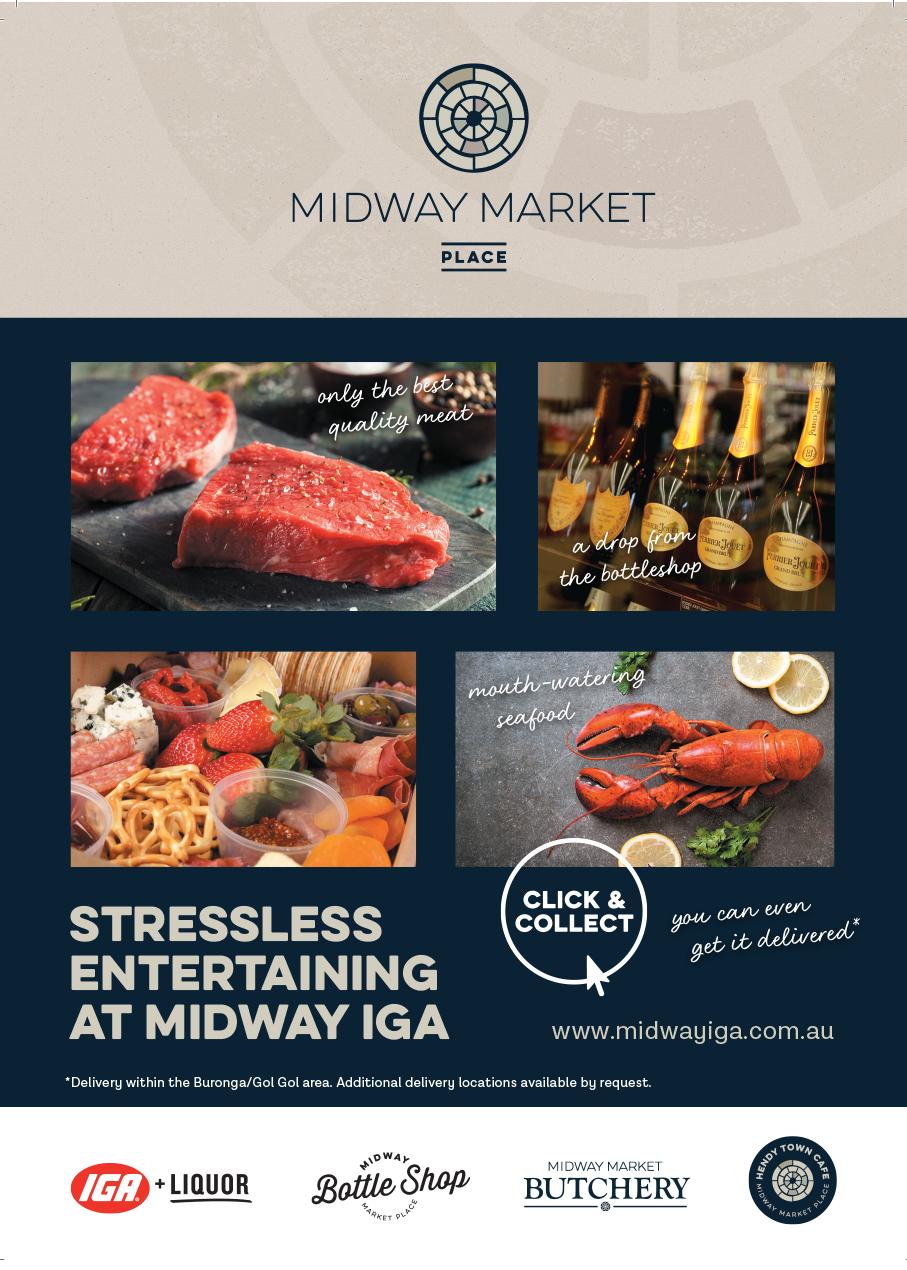 Conveniently located in Mildura, just a short drive away! Please come and see our friendly team for all things motorcycles, bicycles and more. Local dealer for Honda, Suzuki & GASGAS Motorcycles with a wide range of bicycles to match. Sales, spare parts, accessories, and servicing all in one great location.
Mon – Fri 9am to 5.30pm Sat 9am – 12noon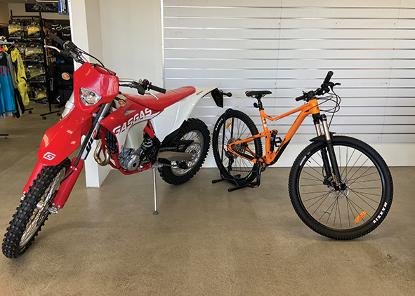 www.deakinmotorcycles.com.au

Mildura 4wd & accessories
With many years of industry experience and as Sunraysia's only authorised ARB stockist, we offer a range of services from small accessory upgrades to fully customized tray and canopy fit outs.
Come in and see our showroom, stocking a large range of 4-wheel drive and camping necessities.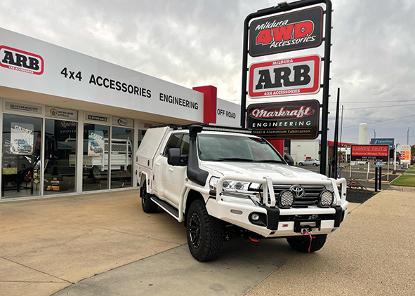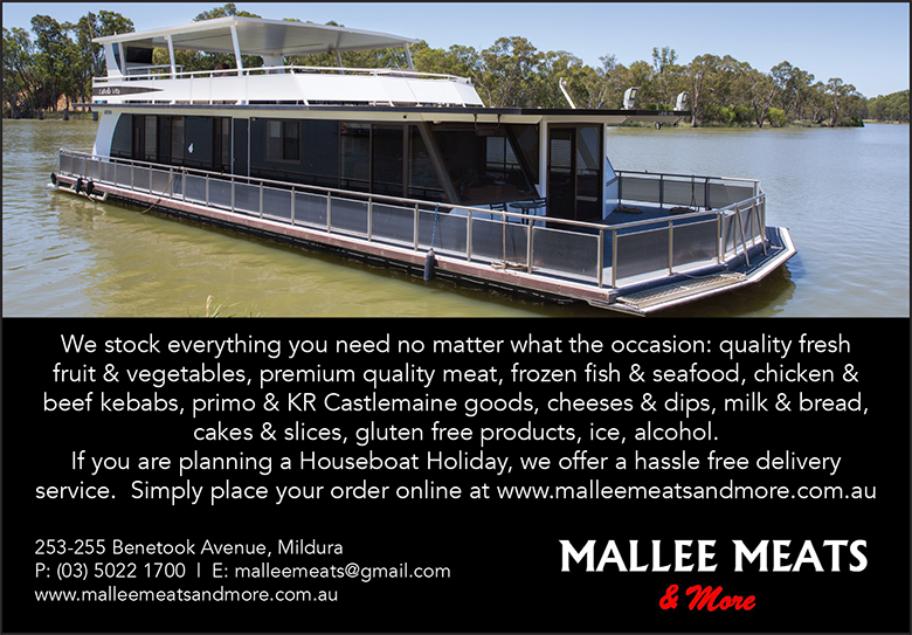 Fuel, ice, gas bottles, motor oils, souvenirs and magazines/newspapers; dine in or takeaway food, Grinders coffee, cold drinks, ice creams and a range of grocery lines including dog food. Telstra mobile phones and sims. For your one stop Pooncarie shop drop in and say hello.
Open 7 days; 7.30 – 6pm Weekdays 8am - 6pm Weekends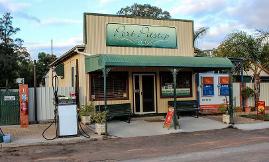 Coombes' Transport (Service Station)
Snacks, ice, fuel and oils. LPG gas and refills. Auto gas and BBQ gas. Tyres and tyre repairs. General carrying.24 hour fuel.
Opening hours: Mon – Sat 6am to 6pm, Sun 8am to 6pm

Darling River Supermarket
A comprehensive range of grocery items including fresh fruit and veg, fresh and frozen meat, fishing gear, giftware, toys and a small range of pharmacy lines as well .
Our café sells sandwiches, cakes, pies and pasties all day and the kitchen is open from 12 to 2pm for fresh cooked fish and chips, hamburgers and steak sandwiches.
ATM available for your convenience, eftpos is available.
OPEN: Mon – Fri 8.30 to 5.30pm, Sat – Sun 9am to 2pm, Christmas Day 9am to 12noon, Public Holidays 9am to 2pm Closed ANZAC day and New Years day.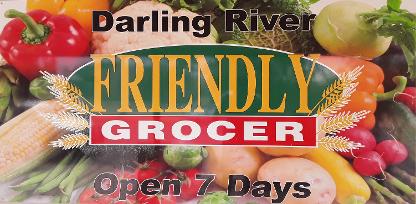 47-49 Yartla St. Menindee Ph:08 8091 4288